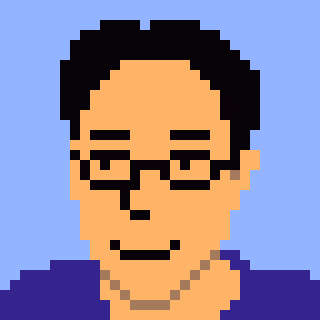 Mathematics Department
United States Naval Academy
Chauvenet Hall
572C Holloway Road
Annapolis, MD 21402
USA
Teaching
Courses taught
This course provides an alternative introduction to operations research models. In particular, this course focuses on (i) modeling real-world decision-making problems as shortest path problems, deterministic dynamic programs, and stochastic dynamic programs, (i) solving these models with computational tools and (iii) interpreting their output.
In this capstone course, students work in teams on a semester-long project that applies operations research and statistical methods to improve the operations of some part of USNA. Students are expected to work closely with the stakeholders of their project.
This course focuses on the use of simulation as a decision-making tool, including explorations into what simulation is, how to use it, and when its use is appropriate. These topics are studied using R and JaamSim, an open source discrete-event simulation software.
Differential and integral calculus of several real variables. Vector analysis. Optimization techniques for functions of several variables.
This course provides an introduction to modeling and analyzing systems that evolve dynamically over time and whose behavior is stochastic, or uncertain. This course focuses on models that are amenable to mathematical analysis, while using basic notions from simulation to develop intuition.
A capstone course focused on applications of operations research techniques to Navy-relevant problems. Midshipmen will work in teams on projects coordinated with the Johns Hopkins University Applied Physics Laboratory.
Operations research (OR) is a broad field which, loosely speaking, investigates how mathematical techniques can be used to solve "real-life" decision-making problems. This course provides an introduction to linear programming, a fundamental technique used in OR. In particular, the course focuses on formulating mathematical optimization models (also called mathematical programs), and understanding the mathematical underpinnings of linear programming algorithms.
A brief introduction to linear algebra, differential and difference equations, and nonlinear optimization for economics majors.
At Purdue
Operations Research - Optimization (IE 335)
Fall 2008, Fall 2009, Spring 2010, Fall 2010, Spring 2011, Fall 2011, Spring 2012
description
An introduction to optimization for undergraduate engineering students, primarily juniors majoring in industrial engineering. Linear, network, and discrete optimization models and algorithms.
A graduate-level course in integer programming. Review of linear progamming and polyhedral theory. Valid inequalities, facet-defining inequalities, ideal formulations. Integer programming duality. Branch and bound, cutting plane methods, column generation methods.
Combinatorial Optimization (IE 639)
Fall 2010
description
A graduate-level course in combinatorial optimization. Minimum spanning trees, shortest paths, maximum flows and minimum cuts. Polyhedral theory and linear programming duality. Matroids and submodularity. Matchings.
Students supervised
At USNA
Stephen Ward, Bowman Scholar, Class of 2017 (co-advised with Jay Foraker)
At Purdue
Kan Fang, PhD in industrial engineering, December 2013
Jikai Zou, MS in industrial engineering, May 2013
Sindhura Balireddi, MS in computer science, August 2010
Mohan Gopaladesikan, MS in industrial engineering, August 2010
Teaching Materials and Software
If you find any of these materials useful, please let me know!
Guided notes
You can find guided lesson notes for most of the courses I have taught at USNA on the course websites linked above. Check the Lessons sections of those web pages.
GMPL / MathProg
GMPL Notebook allows you to write and solve GMPL/MathProg models in a Jupyter notebook. It serves as a nice interactive learning enivronment for GMPL.
GMPL Magic is a set of IPython/Jupyter magics that lets you mix GMPL/MathProg code and output with other languages (for example, Python) in an IPython session or a Jupyter notebook.